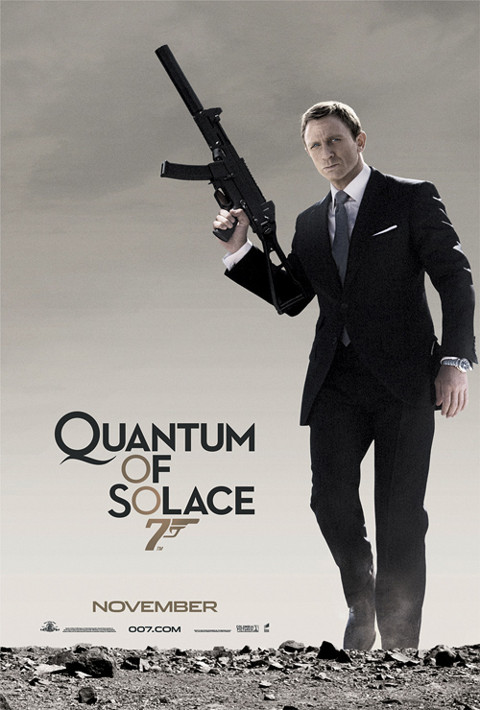 Couple of days ago i went to the cinema with my friend...We watched this 007 latest movie, Quantum Of Solace
And this is my conclusion after we watched the movie ...
This one is more rough than any other 007 movies...the fight, the killing..everything...If you like movie with lots of fight and action..I recommend you this one...
The fight is quite intense....And the flow of the story is fast, but not too fast....Of course the movie told us that Bond still sad with the death of his lover.....But..(well, just watch it will ya?) .
We will not get bored when we watch this movie..I can guarantee that...
And do like it, because i always like 007 movies..And i think Daniel Craig was not so bad at all....He's sexy even he's not tall like any other Bond actor...
You guys can see the trailer in here....


So....Just watch it if you curious about it....Take care